india on a full stomach(heart)
July 14, 2013
the crucial day in every man life is when he is not abble to get fullfiled by the necessities of his life....

do u have your regular routine food....? the most of us answer is yes....and some can skip this answer by telling that they are in diet.but my question is not about the common men..i wanted to talk about the humans who always go unnoticed.

"what is your favourit food?" if someone asks my answer is "sandwich,fried rice etc..."do all humans have such favourite food..?
no it is not..when all have humans have taste buds and tempted towards various taste why not everyoe hhave their tasty food..? but the reality is that there are people in this world who eats food not for the taste but for their stomach..there is a survey stating that 33% of poor live only in india who never their proper food for a day..this seems so so simple by telling about the economic growth of india..but there is an mirror that can showing the internal politics of the country

how many of us eat the the foreign products that have been imported..? do u know the internal fact on this importing..?this is like playing a frisbee with the dog..the raw material for the food product is exported from india is being manufactured and imported back to india costing indian money but double the price of raw material in foreign currency.. India's diverse climate ensures availability of all varieties of fresh fruits & vegetables. It ranks second in fruits and vegetables production in the world.during 2011-12 India produced 76.424 million metric tonnes of fruits and 156.33 million metric tonnes of vegetables.ranks second in production of potatoes, onions, cauliflowers, brinjal, Cabbages, etc. Amongst fruits, the country ranks first in production of Bananas Papayas Mangoes.out of which 47% has been exported.

in this exported vegetables and fruits are taken for manufacturing process.the machine that do the process of slicing can slice only the centre part of the fruit or vegetable the remaing left out part is considered and garbaged as waste material.only the centre part of the stuff can be utilised for the futher process..this technique of processing can make use of only 40% of the vegetables while other 60% of thevegetables remained and kicked out as waste..
this 60% of the food when commonly distributed in india can save 30% of the poor rate in india by providing them food..when distributed as single meal for the day then then 60% of the poor rate gets decreased.moreover by the internal fact the farmers who has been the backbone for the country's production are not helped by this type of exporting.the farmer becoming the poor is not the good sign of economic growth in india.

i know well that this built in structure of exporting or importing cannot be demolished within a fraction of seconds but i think the best of humaniity which will play a major role to fight against this food wasteage..its just a matter of eating a packed food in 5 minutes but the pain of our own countrymen is also filled in the packet along with the air that compressed in it.
more the thing,today we suffer a lot to get kilo of vegetable which is equvalent to the rate of gold when bought in due.we the humans are having a ability of eating only vegetable not the gold.the quality of vegetables and fruits that is exported is also a factor of this price hike in india.we all tempt to the foreign stuffs only because not for the taste its also for the price tag thats better than india.if this graduation continues then surely 60% of india will be moving towards the foreign foods.
nevertheless,its high time to think that each individual supports poor rate of india in one or other way.at the maximum try in avoiding and encouraging the foriegn food products to get into the markets of india that demolishes indian foods.
if so there will be a day where all indians get proper food(necessity) at the proper time.that time is when indians and india on a full stomach and heart.
think with humanity to be a common men with knowledge
think with knowledge to be an individual of india
think as indian to save india.....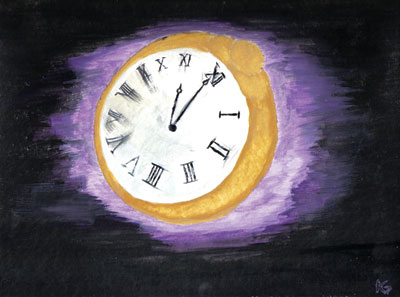 © Kyle G., Clarksville, TN