Hard work & continuous struggle is essential for any glittering achievement
April 7, 2015
"The courage of life is a magnificent mixture of triumph and tragedy. A man does what he must, inspite of personal consequences, inspite of obstacles and dangers and pressures. And that is the basis of all morality."- John f. Kennedy.

I think that by this quotation of his, John f. Kennedy meant to say that a person does whatever he wants to, inspite of all the hard happenings he is going through because as said before "hard work and continuous struggle is essential for any glittering achievement." Everyone has a dream and I am sure that those reading this too have a dream but sometimes when people are unable to find their dreams and make them come true they just lose hope but I believe if our faith and our struggle is true then sooner or later we will find ourselves with the position we always dreamt of gaining. You know what, I think that life is like a long road with many paths, both right and left, and we don't know which path will be the one leading us to our dreams and neither do we know that which path is right for us, but then again I think that if a person has faith in himself and in Allah the Almighty then that person will eventually be able to choose the right path. I think that passion and craving is what that forces us to struggle for all that we want and that struggle is what that leads us to our dreams, our glittering achievements. Now at this point I would like to ask some questions from you all that have been offending me for a while and now at last I've decided to put them into words: did you ever wonder that if we make the moments in our life or if those moments are what that makes us? If you could go back and change one thing about your life, would you? And if you did, would that change make your life better? Or would that change ultimately break your heart? Or the heart of another? Or would choose an entirely differengt path? Or would you change just one thing, just one moment?One moment that you've always wanted back, the moment in which you lost your dream, the moment in which you failed to get the glittering achievement because you had stopped working hard, because you had stopped struggling and had started to think of life as just a game and hadn't bothered to get yourself acquainted with this quotation of Sholom Aleichem that:

"Life is a dream for the wise, a game for the fool, a comedy for the rich, a tragedy for the poor."
Looking back on all that I've said right now (or wrote, more likely) I've come to the conclusion that having things turn out the way you wanted them to is a measure of a successful life. The important thing is not to be bitter over life's disappointments. Learning and letting go of the past and recognizing that everyday won't be sunny is best success anyone can achieve. And whenever one finds himself in the darkness of despair one should remember that it is only in the black of night that one sees the stars and those stars are what that leads that person back home. So don't be afraid of making mistakes, of stumbling and falling down because sometimes the best rewards comes from doing the things that scares you the most. Maybe I/You will get all that we wished for, maybe we'll get more than we ever could have imagined. Who knows where life will take us, the road is long and in the end our journey is our destination.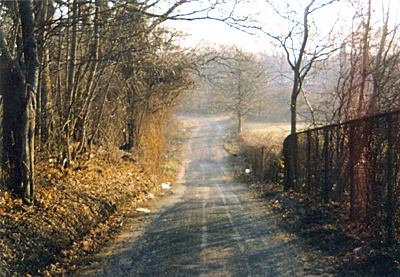 © Cameron C., Milford, CT