Women as Catholic Priests
January 9, 2010
This morning, as I sat on our living room couch reading the newspaper, my mother made a suggestion. "Why don't you become a nun?" she asked absentmindedly, also reading the newspaper. I considered it for a few seconds. Finally, I shrugged it off and responded "I'd rather wait and become a priest."

My mother, a strict and old-school Catholic, promptly called me an arrogant female dog and. She reported that the only women she's ever known that have wanted to become priests were either homeless or butch lesbians. I was also told that the only reason I wanted to become a priest was because I was obsessed with power.

In my opinion, the issue of women becoming priests is not one of power but of equality. Why shouldn't a woman have equal authority in the Catholic Church? Didn't Jesus enforce fair treatment of women in his teachings? It's not the first century anymore. A lot has changed for women in society since then, why shouldn't it change in the Catholic Church?

I've attended Catholic school for over ten years now, and over that short period of time I've seen the attitude of the average Catholic change dramatically. However, this change of attitude will be for nothing if we don't start acting on our opinions and demanding women be allowed to celebrate the Holy Sacrament of the Holy Orders.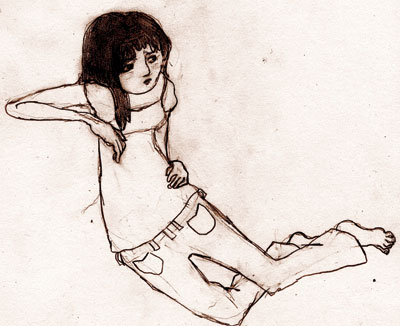 © Anonymous