The Point of It All
January 15, 2011
For as long as we've been capable of philosophizing, we have searched for an answer to the world's greatest existential mystery: the meaning of life.

Go ahead, take a stab at it. You won't be the first, and you certainly won't be the last. The thinking man has tried to get a grasp on the matter since the ancient days of Socrates, without much success; the theories just keep piling up. Some argue that as individuals, we function to feel. Others think that our lives are defined by our experiences. Buddhism dictates that we live to live again, until we've learned so much that we can let go of our earthly desires and reach a perpetual state of enlightenment. And then, of course, there are those dirty biologists, who believe that we exist for the sake of procreation, to continue the human race. What a thought…

But in all seriousness, an established meaning of life is a ridiculous concept. How could we ever come to an accepted conclusion regarding the purpose of our existence? We work for different goals; we harbor different expectations; we carry out different lifestyles; we follow different beliefs. As human beings, we're just different. We're bound to disagree with any "meaning" that a scientist, philosopher, or blogger can come up with.

There's another problem, too. Let's say we were to decipher life's grand rationale. Wouldn't this change our outlook? We'd cease to function as human beings and instead turn into slaves of our own intended purposes. We'd be mindless robots working toward a common goal. Rather than living as individuals, with dreams, aspirations, hobbies and relationships, we'd be relegated to piece-of-puzzle status. We'd be cogs in a wheel, bricks in a wall, beams in a building. In spite of the existence of a meaning of life, our lives would not be all that meaningful.

But hey, let's keep rolling with it. Say that hypothetically, the aforementioned theory about experiences defining our lives is true. In order to give our lives meaning, then, we'd have to take all the experiences we've ever had and make them into something coherent. We'd have to gather all the fading summer memories, blend them with the fights we've had with our parents, mix them with the simple pleasures of a sunny day, splice them into streaks of loneliness. Throw in some utter devastation for good measure. Sprinkle in the relief you felt when you finished that essay.

How do you quantify all that? I don't think you can. I don't think you're meant to. I don't believe it's possible to take everything you've ever known and add it all together to create some kind of equation whose output is the meaning of your life.

I know that this is just one theory we're talking about, so let's continue down the row. If we function to feel, then what do feelings amount to? And if we live to live again, does one life alone carry any value? And if we exist for the sake of procreation, are we useless once we've had a child? What about bachelors and homosexuals?

Look, I think we can agree that finding the meaning of life is a really frustrating process. I don't think it's worth it. And in truth, I'm pretty sure that there isn't any meaning at all, because if there was, it would be a hell of a lot easier to figure out.

My plan is to breathe, relax and let the winds of change take me where they want to take me. If God is real and he's got a meaning in mind, he can call me up and tell me. That is, if I answer the phone.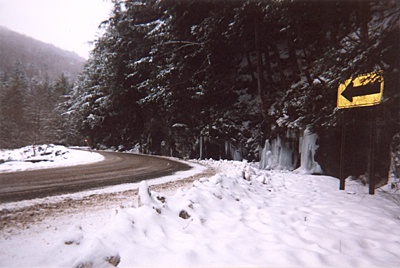 © P.J. McC., Hull, MA