The Author of All Encouragement
March 3, 2011
There have been many instances when I received encouragement. Throughout all the support, one stands out to me the most. That would be the experience that came when I developed a personal relationship with my Lord and Savior, Jesus Christ.

When I was at a much younger age than I am now, I felt such a deep swelling in my stomach that I knew it must be him guiding my soul. The head needs direction, while the heart requires much motivation and encouragement. I read a verse recently that brought all the memories of that moment back to life. The verse is Romans 15:5-6 which reads as follows:
May the God who gives endurance and encouragement give you the same attitude of mind toward each other that Christ Jesus had, so that with one mind and one voice you may glorify the God and Father of our Lord Jesus Christ.

No matter what you say or do, Jesus will encourage you to do whatever pleases him and his father, the Lord. I know this to be the truth, for it says so in Philippians 4:13,
I can do all things through Christ who strengthens me.
During this precious time, I was optimistic about whatever was thrown in my path right around the time. I had softball try-outs a week or two later, and had a great deal of butterflies filling my stomach. Would I make it or not? Could I possibly make varsity? Then it hit me like a runaway train, if I pray to the Lord of all creation I will have comfort and encouragement wherever I went, as long as it was according to his plan for me. I decided to look up my favorite passage in the Bible, Jeremiah 29:11,
"For I know the plans I have for you," declares the LORD, "plans to prosper you and not to harm you, plans to give you hope and a future."
With all this knowledge and encouragement, I decided to let the Lord take the steering wheel of my life and lead it to whomever or whatever he so desired.
This is the thought that first comes to my mind when I think of support, for he is the author of all encouragement. Without his constant presence, it would be hard to lift one another up with words of praise.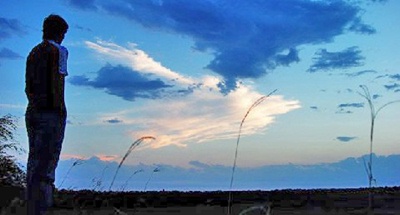 © Stefanie K., Katy, TX