If God Was a Woman
March 7, 2014
Clearly it talks in the Bible about Jesus being a man, but what if 'he' was a 'she'? I don't know how I'd feel about that. In all honesty, I think I'd be a bit disappointed. I've always had kind of a bad relationship with my dad so I consider God as my real dad. Which, I suppose Christians are children of God.

I guess I approve more of a male God rather than a female God just because men are supposed to be leaders of the house, and they typically have more authority than women. In the Bible, it even says that men are to be the leaders in the family. It might be a little contradicting if God was a woman. I think it would change my relationship with him, too.

For starters, I might not be as close with God. I don't know why, but that's just how I think it would be. I suppose I just think that no matter how many boys hurt me in a relationship (thankfully only one so far) or how many fights I get into with my real dad, there's still hope for men. God is like this ultra perfect guy who'll never let you down. He keeps pursuing you even when you're pushing him away. I just think that's really cool.

It also says somewhere in the Bible that God has the loving qualities of a mother and the strong qualities of a father. He came to Earth as a man, but I don't think he necessarily has a specific "gender." Man also came first in the process of creation. Adam was God's first human. So I guess in a way, it might be a little awkward for me if God was a woman. I don't think people would listen to him as much.

I feel really bad for saying a gender change might disturb by relationship with him, but it's the honest truth. I love Jesus with all my heart, though, so I hope it wouldn't change too much. I'm happy with him the way he is.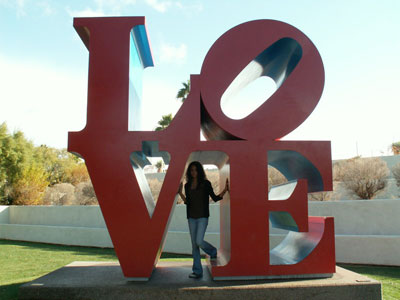 © Shannon E., Glendale, AZ