Life Is But a Vapor
January 15, 2015
Exhausted from the pain, the trials, the superficial veneers of this life, I breathe out, "What is life?" My perspective is clouded, dizzy, sickening even. My world is spinning out of my control. My future is cloudy- full of uncertainties. Life is a mess. It's unpredictable. As my mind surrenders to fear – fear of the unknown, my friend brings me back to reality: "Life is but a vapor." She's right. Inarguably, life is fleeting. Just a few years ago, I lived with my family without a single worry in my pretty little head, but now, I am sitting here (probably thinking too much). But how could I have known that life would pass so quickly, that time is a relentless vortex that sucks your life away in a few years? How could I have known that the childhood days when all I wanted to be was grown up were the best ones? Or am I living in the best moment now? Is it human nature to question and measure our happiness.? Why why why do we always want more? Why do we always crave for the past? Why do we always place our hopes in the future? For heaven's sake, we are wishing our lives away. And then, 20 years from now, I will look back at my adolescent years and realize that this moment was a moment worth enjoying. Then, 40 years from now, I will look back and wonder if I have lived my life to the fullest. I hope that my memories won't be of regret, but of happiness, joy, and content. Life is but a vapor. I cannot comprehend it completely now. After all, I am still young. I still wish for time to pass quickly so I can finally  get out of school and take one more step towards becoming who I want to be. But the truth of it is, I may never reach that point. I'll always be looking for more. I'll always be unsatisfied. But how can I be unsatisfied when everything I need is with Christ? I know in my heart that God will provide. After all, He is the reason I have what I have, I say what I say, I do what I do, and I am who I am. He is the reason I'm no longer that poor,fatherless child who had a constant look of hunger in her eyes. I am now saved. I have a whole family who loves me. I have a warm home. I am never hungry, never in want of anything. But alas, I am in want of something- something unknown. I watch the movies and read the books. Everyone seems to have a happy ending. When shall I receive mine? When will I meet the love of my life? When will I have my own family? When will I reach my goals? When will I become the person I want to be?
The answer, I'm afraid, is: Never. At least Never in this world. For in my faith, that happy ending is found in Heaven when I meet my Father. And life, why life is but a vapor. All this pain, all this hurt, all this bitterness is only temporary. All the hunger and thirst we have in this world. Think about them. We make such a big deal of little stuff. We magnify our problems and make them the end of the world.
So maybe I should learn to look past my troubles and build a more positive perspective. Perhaps I just need to clean my lenses. Perhaps a few drops of reality with clear the ambiguity from my perspective of life. These new set of lenses are what I will use to build a more positive light in my heart. If I can be a positive light for others, then why can I not be one for myself? Perhaps these new glasses will be the answer to my questions. Perhaps this is what I need to slow my life down and discover what it really means to live. For life is but a vapor, and as I put on these new glasses, I prepare to become an explorer embarking on a journey of self-discovery Instead of complaining about the bumps on the road, maybe I should be thankful of my strong, sturdy tire that never wears out. This journey, although short, must be lived. Risks must be taken. And love must never be forgotten.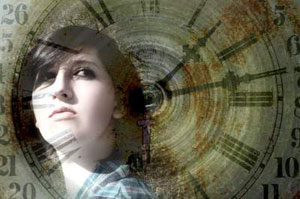 © Ryan K.