The Language of Dance
October 26, 2010
Dance
is a magical thing, and feet are rhythmical. Poetry is enchanting, and
when intertwined with your feet, you may sing without a voice.
Guess what? This is what I live for, singing with no voice, in silence, but in the most potent of words. I love the energy needed and exerted in the dance. The beauty of it all is stored up in your body, and needs an escape. With my toes and feet I trace for you the lines of dance in the air and draw you a picture that cannot be expressed in words.
You see, when I dance I am telling you how I feel. I hope you understand the language of dance, because if you don't, then I am speaking for nothing.
That is the only language I know and love. I do not love the English language.

I do not love American Sign Language.

I do not love the Spanish language.

I only love the language of dance.

Sadly, many people do not understand this language. And if that is the only way I can speak to you, and if you do not understand, my efforts are in vain. My emotions are left unheard and deemed unimportant. I wish I could tell you how much feeling I put into my dance, but I can't describe to you that in English. If you can't understand when I tell you in the hidden language, you will never know or understand.

And I don't care about you then.

Understand me.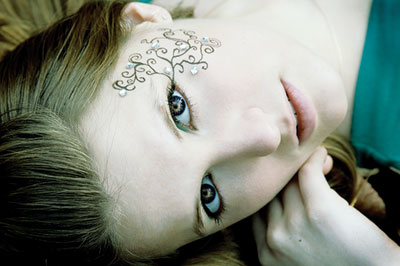 © Michelle B., Blairsville, GA