How I like to write?
February 1, 2016
This is a very broad question that I only found the answer to a few years ago in sixth grade, where I found that I liked to write fiction. Fast forward a year when I find that I like to write mystery. Fast forward yet another year when I find that I like to write poetry and international intrigue.

Let's start of with my favorite genre, fiction. In sixth grade, I was on spring break and was bored, so my parents told me to write an ending to three stories. I found that I was very good at it. Yet in a few hours, I was still bored, so I began to write something and what came out of it was the first ever Dan & Johnny Adventure Story, The Ghost Town. I liked the idea of me and my imaginary best friend incarnate having adventures so much that I wrote The Shipwreck, The Cave In and The Rescue. I got a lot of stigma for these stories because they were too 'cliched'. Apparently too many stories circulate around two best friends and their personal endeavors. Really? Name one series. I kept with the series because I felt that two best friends having adventures of a life time together was not cliched. That summer was the best summer of my life because for everyday of the summer, I was able to come up with at least one story. The problem? I never wrote down my ideas. It was only over the summer of that year that I had a dream that made the start to my greatest writing endeavor ever, the Brandenburg Mess-Up. It would take me two years before I would actually write it and even when I did write it, it wasn't taken well by the crowd that I presented it to.

It was the Hardy Boys Series that prompted me to write The James Hammond Mysteries. The premise of this series was a lonely detective in New York City asked to solve many crimes. I got this idea in seventh grade and it began with a twenty page, back side and front, hand written copy of my story. My friends thought that I was nuts, but my teachers loved the idea of it. James Hammond was originally Jefferson Hardy, a seventy year old British detective, before I changed it to James Hammond, a twenty-eight year old American detective who would appeal better to the younger crowds. The first story was The Mystery of the Stolen Painting. I then realized that it needed a sequel and so came the Search for the Hidden Treasure Parts I & II. I have recently finished the sequels and am working on the next story in the series, Murder on the Third Rail. I am still trying to decide if I want to continue this series.
International Intrigue came out of the Dan and Johnny Adventure Series with the Brandenburg Mess-Up and The Sting. In The Brandenburg Mess-Up, both Dan and Johnny go to Germany with Dan's dad for a Bible Conference. Along the way, Dan's mysterious uncle, Max, warns them about the rise of a Neo-Nazi political agenda. Dan and Johnny think nothing of it until they land right smack dab in the middle of a Nazi meeting at the Reichstag Building. The meeting ends with Dan splashing champagne (originally cake) in the face of the leader, Wilhelm Strausse. The Sting is a continuation of the previous story that occurs twelve years later when Strausse seeks revenge on Dan and johnny and Uncle Max recruits both boys for the job of finding their parents. But in the end, their fathers die. Fast forward another twelve years where we meet a thirty-six year old Dan and Johnny and Johnny's twelve year old son, Douglas. The Federation is simple. Johnny is kidnapped and his death is faked. Dan meets up with Douglas and reveals that he is Douglas's God-Father. Together they go and find Johnny who is being held by the psychopathic son of Wilhelm Strausse, Victor in the middle of the Atlantic Ocean. (For some odd reason, I kept moving forward in timespan of twelve years.)

You would not believe the number of odds n' ends kind of writings I got pending right now. I have this story called From Darkness to Light and it's basically a variation of John Bunyan's Pilgrim's Progress. In it, the boy Obscurity, who lives in the Dominion of Darkness and in in the province of Despair, decides to walk The Way to the River of Life where the only way to cross is by the Cross. Even when he enters the Kingdom of Light and walks on Redemptions way, he meets these people trying to send him off into different direction. He eventually reaches the City of the King. Old Codger in the Mountain is the story of a boy living in the Bitterroot Mountains in Montana during the Depression. He wants for nothing but a coon hound of his own. One of his neighbors, (he's only got two, one on either side) known as Old Man Snow, because no one really knows his real name and he will not share it. (Old Man Snow is not even ten years older than the boys father) The boy works for him and is eventually sent to the town of Hamilton, six miles away, to get an order from the train depot. The order is his dog, Codger.
My bout in poetry started in Seventh grade, but when it really began to change my views on my own self, was in eighth grade, when my language teacher, now retired, Mrs. Pokrandt introduced me to freeverse poetry. I originally hated this kind of poetry but soon fell in love with it. When I wrote a poem called 'One Boys Struggle', a poem about my life. Mrs. Pokrandt later told me that even though I have my quirks, because of my truthfulness in my poetry, she was able to better see me as a student and a friend and she later gave me a writing award at the end of the year called the Pokrandts Pen Award. In giving it to me, revealed that I had a natural inclination to write. She said that I can do what most can't, and convey my voice throughout my writing and still make a valid point. It was also through my poetry that a Junior friend was able to see me with better respect. Today, I have a collection of my own poetry called 'Poetry for the Ages'. I wrote about my favorite subjects: God, country and family.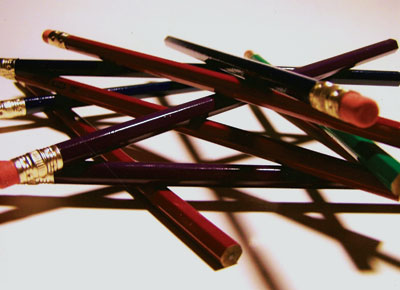 © Nicholas K., Weldon Spring, MO