One Message
April 11, 2009
Have your lungs ever shrunk and you've had to gasp for air?
Stomach feels like it is filled with butterflies, fluttering, searching for room to breathe.
Fingers' grip on the desk only tightens.
Eyes are wide enough to see each and every vein; there will be a strain.
Well then the shaking sets in and goose bumps spread all across your body.
It's silly to try and fight this. Just let it pass by.
Your heart, at least, feels just fine- no, spoke too soon.
It's racing faster than it ever has before.
And it feels like it's creeping on so slowly;
But it really only happened too fast.
I remember when all of this happened; it was too "blissful" to last.
Finally, I got a hold of myself and exhaled.
Yes, it was I. Not a surprise, right?
There was no way to describe this.... Just last year.
I didn't have to mark it on my calendar...or save the date.
This was all in my head; no need to go back and look. I know it by heart.
There's a new date to be saved, anyways.
It only amazes me that this is what one message can do to my poor self.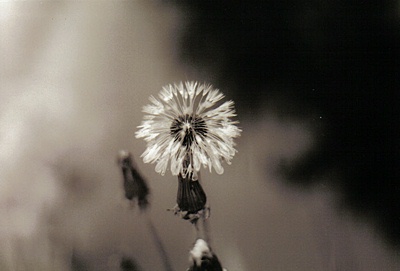 © Sarah S., Poland Spring, ME