Don't Care
April 11, 2009
You Don't Care

Everyday you pass
By me in the hall
But you don't see me
Am I really there at all?
You date girls
By the dozen, do you think
That's cool? Because I can't
Help thinking it's the way of the
Fool to date and date any
Girls who have a good body
But no brains to match
Like a egg that will
Never hatch. They will never
Be anything more than they appear
Intellectually you'll have
Nothing to fear, they'll never prove you wrong
Or challenge your answers,
But they will cheat on you
They are like freaking hamsters.
You said you're a man
That has no attachment
To things of that sort, but wait
Until you fall in love, just be a good sport.
When you are no longer handsome
And they drop you without a care
Remember dear, you said
You didn't care.
I may not be beautiful, I may
Not always agree with you,
But one thing I would be is
Loyal and true
You may not want that now
But later you'll wish
I had been the one
You had chosen to kiss.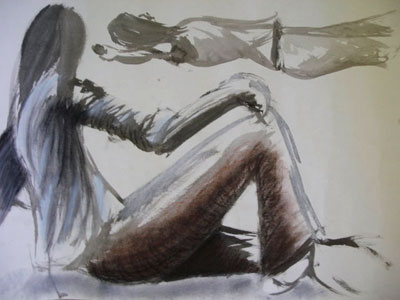 © Carollynn G., Hawthorne, NY