This Greatness is not About You
April 29, 2009
And the incoherency is the only thing that could
manage to keep his arms—to his elbows—down to his ankles
around me, bent, gripped around me.
The thoughts,
The dreams! the night mares, the nights?
Wake up, wake up, WAKE UP.

Skip, skip—little girl plays hopscotch.
Remember?
When she fell, she only bled ribbons, the same
That were tied into her mother's efforts, around her pigtails.
Water falls. A drop in the water, a pluck of the flower.
Or was it a petal?

Holding it, and a decent insanity was dragging me into my own
Dark countenances—the moon—the sun's dark shadow.
The common reflection of a mad world? Or an incoherent word.
The tune the moon sung, the whales who didn't, had no voice
In captivity.
Those were goddesses on their knees, who begged—

It went—
First the—
The bending,
The breaking,
The faking,
The aching,

Then the—
The taking,
The shaking,
The sharing,
The searing,
The sending
The ending,
And—
—it all falls down.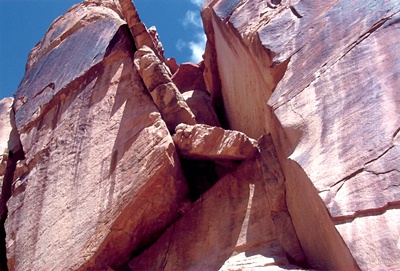 © Eileen C., Kingston, MA