Fold.
May 14, 2009
I can't collect my thoughts on this page today.
You are inside my head and so is she.
You are together, doing things we used to do for each other.
Back then I was ecstatic.
Right now I'm just feeling sick.
Go to her.
Find out that she is perfect,
in every way you expect.
Go a little deeper.
Climb a little steeper.
Take one step closer.
Notice she isn't me?
Even if you still want me,
you can't deny it;
This is exactly what you wanted.
Take a step backwards.
Like the view?
Why can't you see that she's not right for you?
I don't want to get over you yet.
I love you with all the power of a hatred jet.
You make me want to scream and cry and stomp my feet.
You make me remember the times that I had,
And then you'd hold me.
You make me remember things you've never even said,
And now I'm wishing you hadn't told me.
Take me out of the dryer,
Shake off the lint,
And fold me.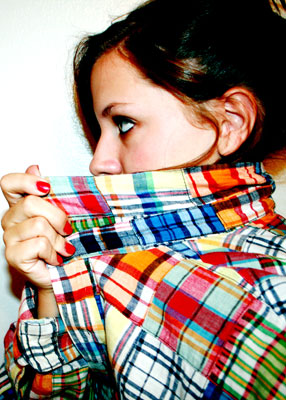 © Brooke C., Cut Off, LA