Catching Up
May 14, 2009
Oh won't you catch me
Stationary
Bolted feet
In the library.
Frozen eyes
sticky thighs
scrape them off this chair
So I can run.
You ruin my fun.
You catch me every time.

I hide behind my book
And wait for you to look.
Wretched ordinary
high school crush.
I'm trippin' all the way
But I don't feel much.
Tell me I'm a-
Call me a liar.
You catch me every time.

I'm trying to walk
But you're making my skip.
Come over to my pool
And we'll take a dip.
I'm losing my bikini
But you don't even see me,
So I wait to see your
Bolted feet
Frozen eyes
You've got drool on your lips
And I'm thinkin' this is cool.
Cuz you catch me every time
We're in my pool.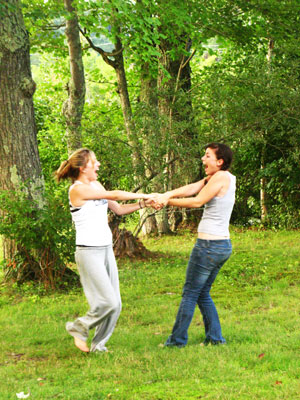 © Chantal C., Falls Church, VA