For the girl with tears
May 15, 2009
I'm just not the same as I was a year ago and each second since...

...what will you remember? what will you think of me after i say goodbye?...

when this life ends and leaves us nothing but a distant memory, an empty echo, that's all I need...

...there's boxes and boxes of old photographs, holding stolen moments...

your broken heart and piercing words cut deep, causing my blood to spill...

...as it drips down my arms and falls to the floor tiny shimering trees take root from where they land...

When you sing I feel my heart beat faster...

...the silence filled in the spaces before you said those words aloud...

even in the darkness I can clearly see how happy you are...

...you said you loved me like the endless roar of modern life...

I know it's been days, it's been years, but it's been all I will remember...

...I chase you in the schoolyard until I'm out of breath for trying...

...but you keep running effortlessly...

fianlly you return home to me and we lay together cheek to cheek...

...every minute feels like years as we just stay here like this...

but this day is one that I can't bear to miss...

...please wake up...

I beg of you...

...dreams only lead to more and more nightmares...

but we dream on...together...

...as lightning falls and makes you shine like a star...

it creates a perfect halo of gold hair...

the only thing I wish...

...is to see you as you are now...

every single day I'm alive...

...I could sit here for hours, finding new ways to be awed by her each and every second of them...

why don't you lay on me, and rest your tired bones...

...becaus I love you and should NEVER have to be alone...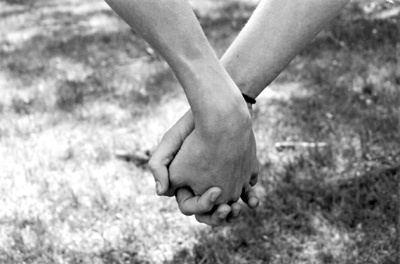 © Alexa T., Pompton Plains, NJ