To tell you the truth
May 18, 2009
Inside my heart is where i keep the great memories
but all in my mind i have the bad. They show up unexpectedly, all the could have beens, would have beens.
To tell you the truth, I think not with my heart but with my mind.
Hatred lingers and teases me every day.
I hate the most, the person i'm suppose to love the most.
I'm the outcast in my mind and heart. No one seems to understand me.
And to tell you the truth, i don't think they ever will.
I'm scared of what my life will be. I'm scared of the HIM. I'm scared wheni grow up won' t have anyone, because i don't have anyone now.
To tell you the truth i don't want to be scaredmy whole life.
When i think about life i think of a time period when people are born to die.
Death is the worst word of an and it terrifies me. I have no one to tell these things so i write.
At this moment, this very second, I wonder why life couldn't just be easyfor everyone.
Tears shreak my face and my eyes water. Lonelyness Comforts mewhile it makes me depress. I whollow in mytears and state of thunderstorms. I feel like im not good enough and i've only been in this worlda decade and a half. I feel like i might aswell be trash on the street. It seems i'm always polluting people's happiness.
And to tell you the truth, I wish i could be someone else, for everyones benefit, including myself.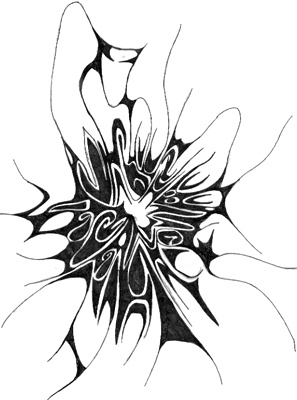 © Ansley F., Tifton, GA