I Believe
April 24, 2009
I see a face,
So friendly and kind.
I see a hand,
Held out for me.
To take or not to take?
I see a pair of eyes,
Filled with compassion.
I see a mouth,
Turned up at the corners,
A smile for me?

I see what the world cannot see.
I see the laughter.
I see the smiles.
I see the happiness.
I see the hope.

The world sees greed.
The world sees the money.
The world sees selfishness and the crime.
The world sees the hate.

I accept what the world cannot accept.
I accept that we are all unique.
We are all individuals.
We are all beings with emotions,
We sometimes cannot explain.
We are different.

The world doesn't accept difference.
They don't accept beautiful shades of skin.
They view women as sluts and men as players.
They discriminate
The disabled.
The gay.
The bisexual.
The misunderstood.
The transgendered.
The forgotten.
The suicidal.
The religious.
The hopeless.
The old.
The naïve.
The stupid.
The smart.
The fat.
The skinny.
They accept and live for all stereotypes.

We were created to be different,
Unique.
We should be able to express ourselves,
Without being bruised and beaten down,
By the horrid words.

We live to be accepted in our community.
We live to feel as if we belong to our society.
But if we cannot accept ourselves,
If we can't face who we really are,
If we can't even like ourselves,
Then who will?
Who will care if you don't care about yourself?
Will we ever be at peace with our souls if we block out
Who we are?
Will we be able to live by pretending?

I see what the world cannot see.
I see every person, holding hands,
No guns,
No wars,
No hurtful words.
Every person unique.
Every person, from every race, every religion, every body type,
Accepting themselves and accepting everyone else.
I see a world in peace and harmony.

I believe in a world,
That we are capable of creating.
But the people of this world are not listening,
And therefore,
Not believing.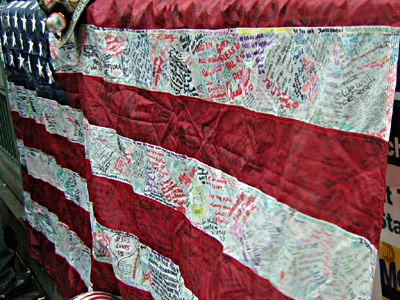 © Brittan S., Chino, CA