That Was I
MAG
May 31, 2009
That was I
on Saturday night,
feet scraping noisily up and down the graffiti basketball court
beating invisible enemies down to the very concrete.
Alone.
I heard you giggle a bit
at my fashionably worn tennis shoes
a holey T-shirt and three-dollar shorts.
You portray thoughts so openly:
"Poor thing.
Is she playing to escape?"
Truthfully, I escape to play.

That was I
in the beat-up '89 Ford,
content to waste ten dollars on gas
and sixty miles in tow
only to be seen licking greasy fingers
from cheeseburgers and pen ink
in the coldest McDonald's on Earth,
despite what they say.
"Shopping" in Walmart with three cents and a smile;
it's late,
and the customers begin to say,
"Silly child, stop riding that tricycle built for a four-year-old
around the store" and we are kicked out
… time number four.

That was I
laboring over homework,
drawing doodles
in the shade
of my secret place
where I checked once, twice,
to make sure no one adventured
into the woods behind me,
for the old deer trail was my own.

However, when the birch trees
were strained with great ice sheets
and branches began to fall,
you consequently stumbled onto my path
and eyed me up
when I wanted to shuffle past.
You asked if I was hunting
to which I replied,
"I go to write and dream."
Of course you snorted disbelievingly.

That was I
the simple child,
out of place except within myself
who spent long hours dreaming of
the future,
but who will never forget to return home.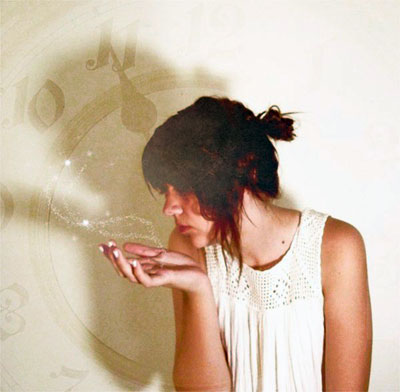 © Becca B., Groveport, OH