The Snake
June 2, 2009
She can be a snake coiled around my neck,
Throbbing at every pulse of my veins.
She could have sunk her teeth into my throat,
Pour the venom into my blood and let it rush into my brain.

Sizzle in heat.

She could be invisible.
No one would know she's there,
Hanging over me,
Scorning disappointedly.

"I told you so," she'd hiss.
"Now it's too late."
No one would see
Her actual shape.

And I would wake up daily,
Walk to wherever I'd walk.
And she'd still slither near my ear,
And remind me of that ticking clock.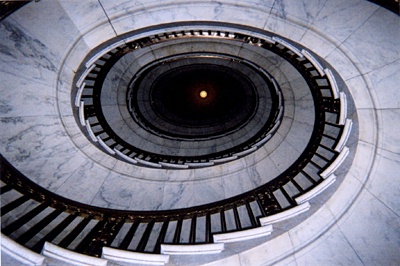 © Kyle T., St. Joseph, MO