Magnolia
MAG
May 28, 2009
As a child, the tree to climb was the magnolia
It stood in front of my house just across the sidewalk.
As a child, the sidewalk looked like a highway
And to cross it was to enter a new world.
It was the hardest to climb,
The branches were high and the bark smooth.
But the reward of reaching the top
And looking down on the small world was
Twice as great. The reward was not just the view,
But also the cool brush of the white blossoms against my skin,
Like a paintbrush swirling on its surface creating its own world.

Tourists would walk by with their cameras, binoculars
And Mardi Gras beads in July. They would stroll by
The old wooden houses, occasionally pausing
Weak with the heat. But when they saw this tree
They would stop, pull out the camera and pose
With flashy grins and white teeth. One day as I sat
Watching the world walk, a couple with pale skin
And polo shirts walked by. As was inevitable, they stopped,
But instead of just posing, the man reached on his tiptoes
And cracked a white blossom from its home.

The blossom was as delicate as white lace,
Soft as a marshmallow, but sturdy as a white picket fence.
At first, I was enraged by the thief, taking beauty
That belonged to the world.
But the thief showed me the strength of the magnolia,
Its blossoms can burst and grow again, its beauty
Can never be extinguished. It will always reappear.
It keeps giving to the world that only takes from it.
All the while attracting our attention because it was the
Most beautiful and the hardest to reach.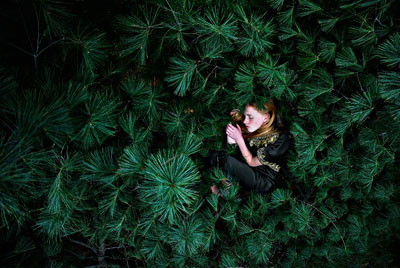 © Susannah B., Greenwich, CT