Seeing you (and her)
June 18, 2009
Inside this poem is something that I want hidden. The dream will never hide from you. In this poem, I hide the message is dying to let ooze out to your palms.

My own infatuation has pushed me before. But you make fall to the edge. As I fall you hold her hand. Can't you see me falling? Can you see me at all?

A thousand nerves of thoughts of you connect ot my brain. images of you (and her) flow through my system like a river. I bleed the images on you everytime that I fall. You make me fall. You don't even have to try.

I'm in my thoughts far from the reality of youself. I have my head in the clouds that surround me from the truth. The truth is that your head is not in the clouds with me. It's with her on earth.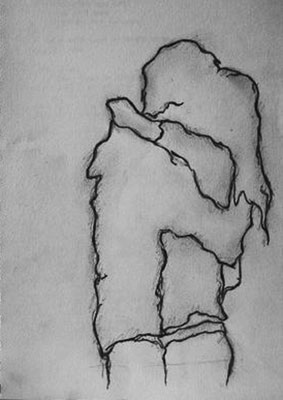 © Nicole B., Newcastle, WA