Her Ugly Inside Killed Her Beautiful Outside
June 28, 2009
Look at her and describe what you see.
An extremely pretty girl,
She makes it hard for some boys to breathe.
With skin the shade of honey,
With striking eyes the color of hazel,
And long black hair in little ringlets,
You'd think each ringlet she had represented all the good in her heart.
But, oh no, wait.
Put a mirror to her soul and look closely into it.
Describe what you see.
Things so ugly, it's hard to breathe.
You'll see how dead she is inside.
Keep looking further, you'll see nothing but darkness.
Don't try to look for, not even, a speck of light.
For the girl might die of fright,
To even feel alive on the inside.
She then saw the mirror to her soul and what she saw not even she could believe.
With her mouth open,
Her hand placed on her chest,
She died of a heart attack.
Finally realizing that the inside of her meaned much more than the outside.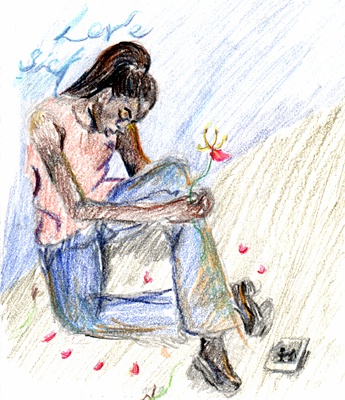 © Sherell B., Philadelphia, PA