Shatter
July 1, 2009
In the Silence of democracy;
The Nightmares of far away places are shrouded by
The mirror that shelters me from the outside world.

Curiosity sears my mind, but my eyes turn
Away from my reflection,
Afraid to look beyond the silver glass and find the answers.
The dull roar of words rings in my ears, already heard, still unspoken.

A world never seen beyond the silent walls.

Then, a flower bursting, the four walls
Shatter in a single pulse of energy.
Words bleed through my mind:
War, hatred, persecution, truth
Until
I see...

Beyond the eyes of a coward and into the eyes of a young girl,
Her father torn from her arms by the neck of his own words...
A thread pulls me to her, my own father's touch and tender affection as fresh in my memory as in hers.
I look through the transparent words into the past and future.

The thread continues

through families torn apart by judgement through loved ones killed by truth,
Through hope pierced by fear
And through eyes blinded by security.

In the silence of democracy,
The Nightmares of far away places scream in my ear.
I scream with them, begging for someone to listen.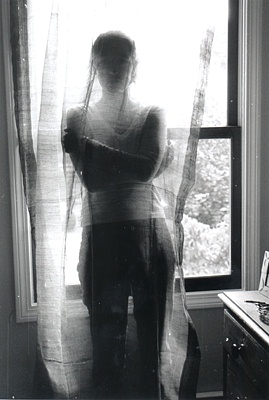 © Cerys W., Marblehead, MA