Money
July 4, 2009
Money.
Hypnotizing, Luscious, Green
Money.
Fascinating, Interesting, Dazzling
How one minute
All daddy's little girl needs
Is a new pair of pumps.
Bright green, that's the new fashion.
But oh, how those bright green pumps
Match that dark green jacket
And that green skirt
As green as the cash
That sits heavy in Daddy's back pocket.
Which reminds daddy's little angel
She needs a wallet too.
Pretty and pink
Like the one in that movie
About the girl who has everything
Except the one thing
That means everything.
But daddy's little girl
Just buys her ticket
Pays her fairs
Comes out of the theater squealing
"Aw! So cute!"
And then puts in her earphones
Linked to the pink iPhone
That Daddy paid for
To tune out her wining
And she uses
To tune out the stories
Of the poor in Africa
And the homeless down the street
And the real world.
Dazzling, Sparkling, Blinding.
The sun's reflection off the coins in Daddy's pocket.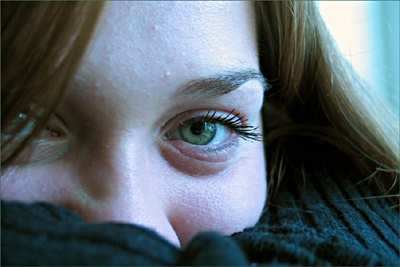 © Andrew M., Belleville, ON, Canada