He
June 30, 2009
HE makes me laugh he makes me cry,
Sometimes I wish Icould die.

I flirt with him he flirts back at me,I wanna die for eternaty.

We flirted feircely and now its at an end,but I'll still be a true friend.

Sometimes you win sometimes you lose,It will make you want booze

But I'll stay sober for he and myself ,I shoot me before I push him off the shelf

I'll stay though he may never come around, In the rain I'll be lying on the ground

The rain makes me feel safe powerful and alone he makes me want to whisper,shout,and groan

He says he will never marry me,
I feel like running ,and drowning in the sea,

I,I wanna die I feel like I'm going to cry.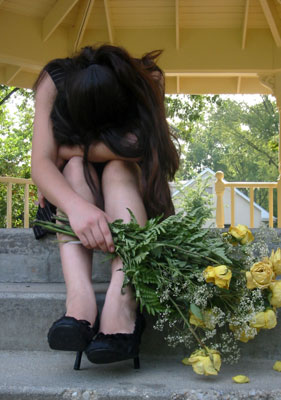 © Martha V., Morton Grove, IL