To Adam after Eden.
July 31, 2009
A cloudy Evening
The stars are gone
The moon is shinning
Why am I in the sun?
The heat
Burns my flesh
Shreds my bones
Scatters my soul
In all directions
I see you
I kissed your eyes
They taste like salt
Like the sea
Blue and calm
Seagulls flying
There's a storm
In my head
Twisted thoughts
They're overflowing
Like a pot of gold
In the end of the rainbow
There's a tree
I took the fruit
I tempted and taunted you
Does that make me the serpent too?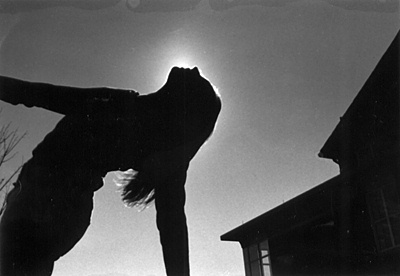 © Alexandra B., Marblehead, MA