My Life......
May 15, 2009
They say sometimes,
....goodbye's a second chance.
Tell them all that I've tried so hard,
to make them understand.

This life I try to make by own,
can be seen as colored black.
In this armor of diamond I wear,
with a ring of fire on hand.

When can I disarm myself,
and remove this heavy sword?
It reeks of death and misery,
through which many souls has torn.

...a mirror stays suspended,
above an empty plain.
It only shows reflections,
of a person's grief and shame...

A light shines through the shadows,
and sets the world aflame.
It pierces every heart and burns,
through the sorrow and the pain...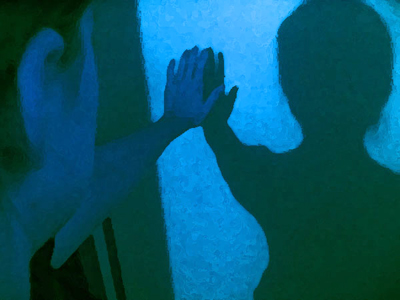 © Katie C., Libertyville, IA