Where is the Good?
August 23, 2009
I want to scream at the world,
want to open up its eyes-
Set straight the path of hypocrites,
who think that they are wise.

Friends aren't really friends,
with their noses in the sky-
When all they do is hurt each other,
it's time to say goodbye.

A nation isn't really united,
when all it does is fight-
Why can't we just talk it out,
and settle for what is right?

Two people aren't really in love,
when all they do is steam-
If love is called a game,
than lovers should be a team.

I want to scream at the world,
want to open up its eyes-
Why are people so heartless,
why all the deceit and the lies?

Teachers don't really teach,
when they expect nothing but perfection-
It's a shame that kids must go to school,
with worry and apprehension.

Countries aren't really allies,
when they kill each others' men-
Why can't we put down our guns,
and shake each others' hand?

Families aren't really families,
when they let each other go astray-
They're meant to love and help each other,
and be supportive day by day.

All of the hypocrites and traitors,
the abusers and deceivers as well-
They think that they are wise today,
but tomorrow will burn in hell.

So let's think about the consequences,
before committing so much wrong-
Let's make our world a better place,
before all hope is gone.

Let's be a little kinder,
and try harder to be true-
Let's bring out the good in everyone,
starting with me and you.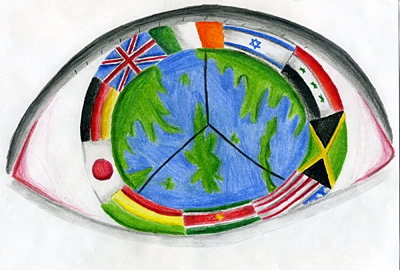 © Kelly L., Brooklyn , NY