Rain
August 23, 2009
Rain, my one true love,
you clense my troubled soul;
you wash the unclean confusion from my eyes
while the rest of the world
hides from your cold despise.

Nevertheless,
you sweep me off my feet
and wash me away to a day
unlike any other.
My love, your touch burns the heart of man
but mine delights at its sweet purity.

Friends beneath my humbled feet
greet you gratefully at the dampened door
and though the sun is gone away,
your arrival is brighter and more glorious
than the warmth of August day.

If I only had someone
who knows your magic too,
whose love could be even half as true-
Dear clouds don't shed your tears for me just yet,
I needn't cry to get my way;
Why should your pity fall on my head
when the world feels it not?
Few are the worthy,
but fewer are the merciful.
Then how many merciless are of the worthy?
These are the hypocrites that anger the skies.

Rain, my one true love,
Spare yourself for even a different day
when the hardened heart of brothers
might be softened by your tears.
When life is stretched to eternity,
then will you purge humanity's wicked soul.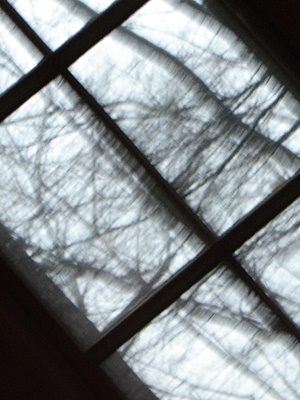 © Claire H., Boxford, MA