Remember the Heroes
August 23, 2009
Sometimes when there is a war
and many loved ones are involved,
we still tend to forget
the possibilities in store.

Sometimes when we hear the news
about others that have died,
we say "That's sad," and then forget
how hard they've really tried.

But maybe if the world would stop
and ourselves we'd set aside,
we would know why we make each choice-
because others bled and died.

Freedom comes and freedom goes
with every war that's fought,
but did we think of those who earned,
the freedom we all sought?

We didn't all have the heart
to fight and win or die,
but courageous souls went to war
who weren't ashamed to cry.

We take advantage of what we have
and don't remember what we've lost-
many loved and gracious souls,
willing soldiers of the past.

So next time you hear on the radio
about tragedies and death,
remember who your heroes are
and thank them for your breath.

Americans who fight for me
and Americans who fight for you,
are the heroes I'd like to show
my love and gratitude.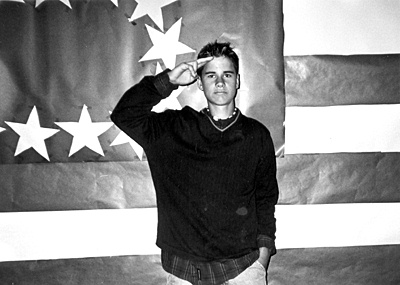 © Corey K., Highland Village, TX