Actor of the Greater Stage
August 23, 2009
When the day is over and the people are gone-
The mask falls off, it's lost on the lawn.
They can sense it but you can too.
What's left to do when you're just you?

No more pizzazz, no shimmer, no shine.
Make-up can't correct, you've crossed the line.
You danced with the dream but it'll never come true.
After all- it's too special, too perfect, for someone like you.

Stop wishing, stop waiting, it's not worth the time.
The Master of the Stage won't spare you a dime.
But at the end of the day what can you do?
When the lights fade to darkness, you're just you.

You can't give it all, you don't have what it takes.
Too many flaws, too many errors, too many mistakes.
Leave it or take it, don't play in between.
That's how they'll catch you, how imperfection is seen.

When the show is over and the smiles fade away-
You're just you, yes that's what they'll say.
But if you should bare simplicity with a head held high,
then what shall they say with noses to the sky?

You're unworthy, incapable, bound to fail-
So let them believe. But the difference will prevail.
When they want you to lose what can you do?
Turn away from the mask, you're just you.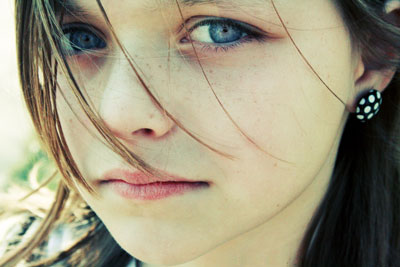 © Felicia R., Arlington Heights, IL