Static
August 24, 2009
Tell me what do these words, the unnecessary angles
Say about me? What secrets that I don't mean,
What do they reveal to you?

That I am dark, that I am black, that I
Am unnecessary as they are? That I know
Only hate, pain and dereliction?

The three, triads, are the devil's number
But I compose in line with him?

Adam and Eve, of warm arms wrapped around cold hands,
Or hidden smiles, and birthing kicks and fair old farmers
Of those things I am mute?

And my letters never curve into ballads of love,
Or sonnets heralding heaven and its babbles,
And tired golden times.

That I tried and screeched my wrists till they were like wounded medals,
Until my lungs was scratched and barred,
But there were no white words falling from my fingers.

Your words may lace my ears, but I got was this:
Static.
Static.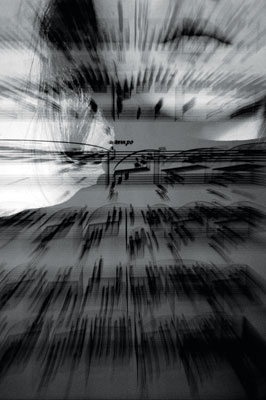 © Sarah M., Blairsville, PA