The Blue Room
August 17, 2009
The blue room, tides of ocean paint roll down the walls.

Emptiness, all but a bed shaped corner, shot between two wide white eyes.

Eyes a spectacle to see, eyes the only opening to the deep blue expanse.

Inside the sleeping corner, a candle with no wick and a book with blank pages.

Restful feathers, assembled in the corner wait for misstep and solitary sojourn.

A child's ripened clothing, and ready outbreak objects gather in the corner, waiting too.

The writer, his soul wanders here to compare hollow room to hollow words.

The climax, a moment tall and wide,
Feet drawing lines on canvas walkways, beautiful masks floating.

All joy remains through white eyes, all progress through grey.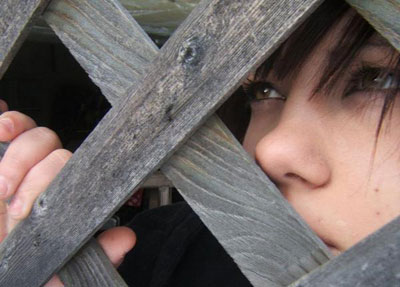 © Krystal B., Bloomingdale, IL