I watched the flowers die.
August 25, 2009
I watch the flowers
In the vase
Age
Deteriorating rapidly
Over a matter
Of mere days.
Their beauty
Vibrant colors
That inspire the artist
Sweet fragrance
That brings out the romantic
In all of us
Now a distant memory.
The hues of the petals
Seeming to have evaporated into thin air
Leaving them faded, lackluster
If flowers could feel
They'd feel despair.
Curling in on themselves the once-smooth petals
Too soon are stretched
Crinkled
Similar to human skin
Full of wrinkles.
The knowledge of the departure
Of their glamour
Disheartening.
The attempt at still living
Exhausting.
And so I watch the flowers
In the vase
Dry up and die
And I cry.
For now that they cease to exist
Their beauty will be missed.
Something taken for granted
Gone.
Like a forgotten soul
An extinct creature
An unwritten song.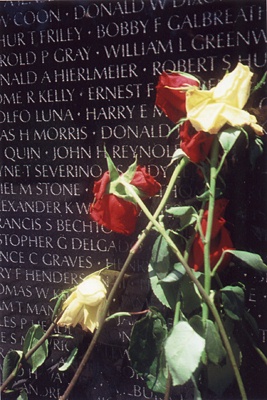 © Justin R., Angola, IN