Blind
September 17, 2009
Today I met a beautiful girl walking down my street,
She swung a cane and strode with cautious feet,
At this sight of pity, I walked up and asked for her eye,
I told her I could fix her, but she only asked me "why?"
I asked her if it was a terrible way to live, being blind?
She shook her head, and said "A lot better then you'll find.
The world says there must be something wrong,
Something about that girl says she doesn't belong
But as you can tell, I'm not lonely, I'm not sad
I don't hate the world for making my eyes bad.
In truth, I see a lot more than the people with sight.
Maybe I can't see the colors, but my world isn't black and white
It's true I can't see sun, but I can feel it on my skin,
Please don't pity me--this is the way I've always been.
Don't you understand? I am perfect this way.
If you wanted to fix me, I'd ask for your eyes as pay."
And as she walked away, she didn't need the cane,
Her confidence was defense against the world the same.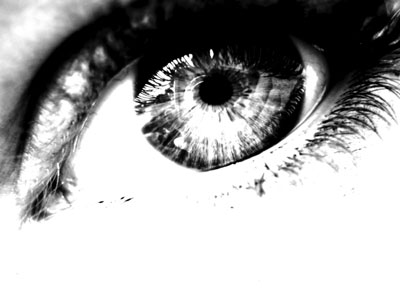 © Lauren S., Reading, Berkshire, UK