Summer Weather
September 25, 2009
Summer heat is beating down
on every tired person's brow.
A balmy heat is known to all
and it's too far to wish for fall.

A breeze sweeps through and flutters leaves.
The wind's as always eager to please.
But thick, we heat is still too much
so people call in all their luck.

Lucky enough, they get a storm.
The heat previews what's beyond the norm.
The storm starts out with a clouded sunset
and people prepare for one of the best.

The clouds roll in, covering the dark,
people rush home from the park.
Hoping as they have been for a storm
they still fear that clouds will form.

So for the few who stay outside
an eerie silence, gray fills their eyes.
Animals hide from water and light,
people go to sleep for the night.

But for those who stay out there's quite the show.
At first they feel it quite down low.
The water spots hit the concrete ground
and they begin to hear rain's sound.

It speeds up quickly, bullets fall,
they can not hear each others' call,
and running and playing in mud is made
more difficult than in other days.

The lightning, it flashes, the thunder responds,
they run and they hide at this frightening sound.
But the second and third time it's heard it's not bad,
they run in response as if they were mad.

Now the rain, it dies down. Branches are broke.
People are let without power, poor folk.
But the rain's done its job, when they wake up next morn,
they'll feel the crisp dawn of a good Summer storm.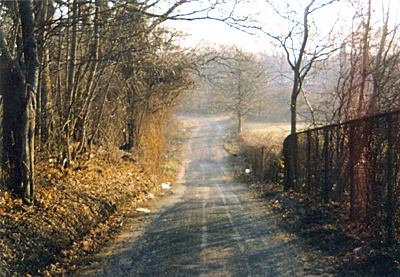 © Cameron C., Milford, CT