Thirteen Ways of Looking At The Sea
October 1, 2009
I.

Along the shore of an endless beach,

There lies the Sea large and blue and beautiful.

II.

Many have traveled across its vast body,

But none have made it to the other side.

III.

The waves roll from its mother, the Sea,

Its high tide, but so is the ladder to success.

IV.

The Sea is spread out upon my quilt,

And as it unfolds, it reveals my story.

V.

The wind whips my face with a salty kiss,

While the Sea sings to the moon in a silent voice.

VI.

As the Nightingale sings,

So does the Sea, but in a completely different way.

VII.

The day is hot,

The Sea is cold,

And the earth is in harmony.

VIII.

Many have asked me to tell them my story,

I tell them all I only reveal my secrets to the Sea.

IX.

Lies are many,

True love there is few,

While I gaze upon the Sea,

Sitting with you.

X.

As many a star in the night sky,

As many a wave rolling to and from the Sea

XI.

The waves travel far,

The waves travel near,

On an endless adventure,

To find but one tear,

To add to the Sea,

The Sea Of Tears.

XII.

The quest is completed,

but there are many more to complete,

so finish what you have started,

or just face a salty defeat.

XIII.

It was only a dream,

A nightmare,

A thought,

But still something I s brewing in the Sea's giant pot.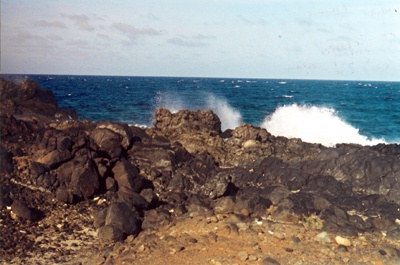 © Matt A., Smithfield, RI