I'm not perfect yet you love me..
November 20, 2009
There are times i look back
and think bout how many times i've been cracked and broken
and how many times it was mostly my fault..
but now i think of the times
i wish i hadn't of let good love go
but maybe i've found it again
its no guarantee
but after all these times of falling
im ready to get caught by someone who has their arms open wide
to know he wont let me fall and crash to the ground
to know he's here with open arms and a heart of gold to match
where has he been all my life?
i keep trying to think and think of why god didnt send me this angel sooner
but atleast he sent him
my wings may be clipped but this angel has me feeling like im soaring high
i know its seems so early to say i love him and i know it is
so i wont say i love him
but i will say i adore everything about him
i adore the way he makes me laugh
the way hes always there to put a smile on my face
the way he worries about me even though i could care less about my health or self
i adore how he can make my eyes twinkle in the darkest of nights
and make me glow in the gloomiest of days
yeah its soon and early but yeah
i truly can say it i love him
im giving him my heart
and my heart he can keep
but in giving him my heart
im giving him the key
to my heart to body and to my soul
baby with you i lose all control
you make me blush to no end
and the butterflies wont go away
god!
this feeling is amazing
and i dont wanna lose it
your the diamond in the ruff
and ill not wear you on my neck like a shiny toy
but place you in my heart keep you safe and being you joy
so here i pledge a promise
to keep your heart safe with me
boy your not just a boy
your my everything?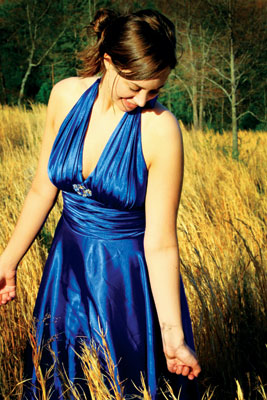 © Michelle B., Blairsville, GA