On Mortal Transcendence
November 24, 2009
I followed you through flames untouched;
I thought I'd touch them too.
I'd never known a moor before
Nor seen such shades of blue.
You weren't the pulse beneath my palms
Or hiding in the rush,
But with silly feet I crossed the street
Through flames I couldn't touch.

There is a light above the sky
I've tasted on my tongue.
There is a haze through which the light
Like funeral bells has rung.
Across the ages ever child
Has labored through their cries
To try and break the traffic lights,
But we weren't made to fly.

I tremble, thinking in my hands
I hold each bit of you.
Perhaps we'll meet across the moor;
Perhaps there's nothing new.
But whether there is wind out there,
Or light, for all it's worth,
I'll stand upon the mountaintop
Still standing on the earth.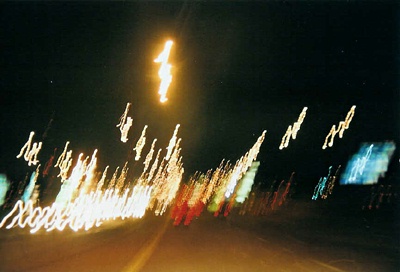 © Matt M., Ponca City, OK