Late July
December 7, 2009
Let's climb the highest building
On a day in late July.
Let's spin around in circles,
Till the concrete meets the sky.

Lets drink from plastic cups,
Toast the numbing truth of sin,
Let's talk about who we are,
Let's laugh at who we've been.

Let's make a bonfire from cigarettes,
In the aorta of urban sprawl.
Let's burn our laments on a pyre,
And dance as the cinders fall.

Let's invite sand to fill our mouths,
And stones to pack our throats.
Let's pretend it's not forever,
The possibility not remote.

Let's read poems about true love,
And write lyrics about goodbye,
Let's watch old men grow older,
Let's watch old women cry.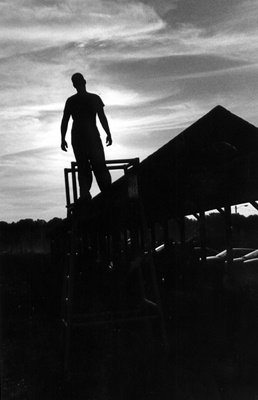 © Briana L., Marblehead, MA