Chlorine
December 14, 2009
A summer past of happy sunburns and aloe vera.
A summer past of Hanes cotton T-shirts and tie-dye.
A summer past of multicolored plastic beads, running mascara.
A summer past of purple shorts glued to sweat-soaked thighs.

A morning of bitter coffee sweetened with milk and cream
A morning of microwave French Toast Sticks (always too dry).
A morning of contemplating the prior night's dream.
A morning of looks toward each other, (you made me feel shy).

An afternoon of loose sand and red dust,
An afternoon of chlorine irritated eyes,
An afternoon of talking (I loved how you blushed!)
An afternoon of cloudless blue skies.

An evening of itchy grass and patchwork quilts,
An evening of cricket song and fireflies,
An evening of a kiss that made my body wilt,
An evening of hearts so naïvely wise.

A winter of bare trees and bare speak
A winter of floundering hope and unheard cries,
A winter of lost passion, now antique.
A winter of a decayed infatuation and unfair good-byes.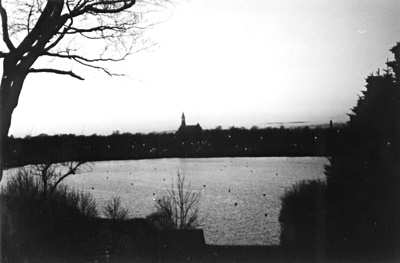 © Julie P., Marblehead, MA