Erosion
September 1, 2009
Man meets woman.
Man wants children.
Man gets busy.
Man has girl.
Man leaves woman.

Man raises girl.
Girl is confused.
Girl knows what man did.
Girl is upset.
Girl runs away.

Girl meets future BFFL.
Girl becomes inseparable with BFFL.
Recession hits and BFFL moves to Alaska.
Girl stops receiving calls.
Girl is depressed.

Girl meets new male friend.
Girl and new male friend become siamese twins.
At the lips.
Girl finds male friend with new female enemy.
Bye bye male friend.

Girl becomes woman.
Woman meets soldier. They fall in love.
Soldier goes to war.
Soldier is killed.
Woman becomes hermit.

Hermit meets neighbor woman.
Neighbor woman is widowed.
Hermit and widow are comforted in friendship.
Hermit and widow grow old.
Widow dies.

Hermit is regretful.
Hermit adopts puppy.
Puppy pieces Hermit's heart together.
Hermit is finally happy.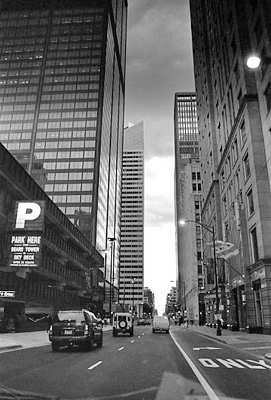 © Alexandra K., Chicago, IL