Love pulls through
February 12, 2010
It ate away at me,
Gnawing at my sides,
Until I could no longer hold it inside.

I stormed out,
My angerness hidden by a look of hope,
Then came the time.

She shot an acerbic glance,
One that had become quite familiar.
Her body twisted around to face away.

I knew this was my chance,
I had to do it,
But anger chewed at my lips,
Word of fury were about to come,
They would overflow my mouth,
Flowing together into a jumbled mess.

I took a silent breath,
Hiding the petulant words deep beyond reach,
I opened my mouth,
Everything was silent.

It hung open waiting for words to fill the open gap,
Nothing came,
She gave me a furtive glance,
One as if waiting for the apology.

Family and love overthrew the anger,
It washed it away, carrying it down stream,
A place to where it wouldnt be found.

I'm sorry.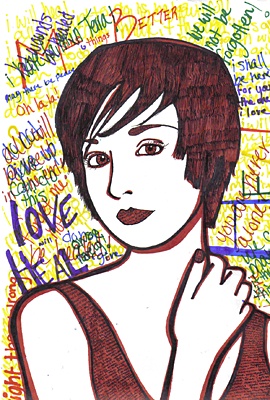 © Sara D., Aiken, SC