Shoulds
MAG
February 20, 2010
Am I supposed to be tall and thin
With almonds for eyes and honey for skin?
Do you want for my heart to have numbers inside
So my ribcage can show and my stomach can hide?
My features are round and my body is tough,
And I hear, "Tone it down – muscle isn't enough.
Let your bones tell the earth that you're ­gentle and light.
You can start with the scale, for the scale's ­always right!"
Is it wrong to have shape in my belly and thighs?
I would rather wear strength than a hunger-disguise.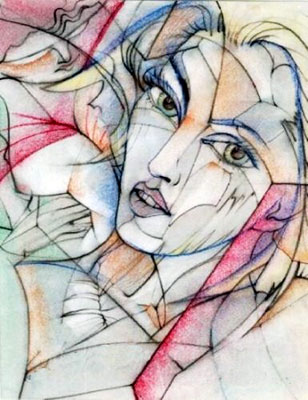 © April L., Lubbock, TX