The Candy Tree
March 5, 2010
The May sky was clear,
Not a cloud in sight.
The only sound was the turning of our bike wheels
And our breathing.
We turned into the park,
Bumping along the rough grass.
The picnic table
Was a welcome sight;
A place to rest a while.
The trees were tall and strong,
Climbing was easy to do here.
I walked over and saw writing on a branch.
Marshmallow
I climbed up the thick branches,
Almost all the branches were like that.
Twizzler, skittles, Oreo, etc
I sat on Oreo,
The highest one,
And the one with a clear view of the sunset.
Carol,
My sister,
Climbed up and was on skittles,
She could see the sunset too.
The sky burned up,
Then the moon lit the star sprinkled sky,
And we climbed out of the tree.
Back on our bikes,
We rode home.
But tomorrow,
The Candy Tree would see us again.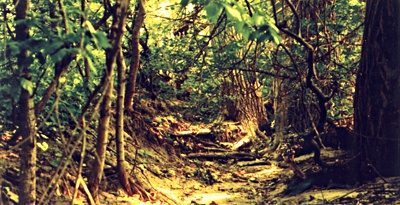 © Dan B., Papillion, NE