I saw what you did
April 20, 2010
Fingers moving through the stack,
it is honesty you lack.
Yes, that's right I caught you cheating.
We ought to have a little meeting.
You bragged about your one hundred percent,
but once I tell, you'll have a dent.
Upon your report card there sits a zero.
Look who's no longer the straight A hero.
I see the guilt upon your face.
You are a disgrace to the human race.

How will you strike next?
Will it be through a text?
If you cheat once more
Then our friendship is out the door
Should I tell your father?
Why bother?
Straight to the principal I go,
filled with the information I now know.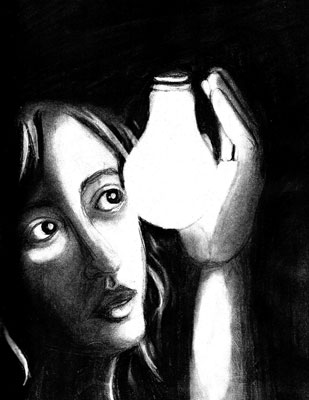 © Jessica P., Bethel Park, PA