"The Curse of a Woman Scorned"
April 22, 2010
I know you're not right for me
And yet I stick around, stupidly.
I walk with a fierce kind of prance,
A forbidden dance.
I love with a passion that only exists in Romeo and Juliet.
I know it ain't right, but disappear, I can't!!!
Folks say what we have is only a game.
They say we love only in name.
We'll never last, and that's good, they say,
Because we're not right for each other.
They say,
"It ain't hate. It's just a fact of life.
You're from a different world.
Why's a girl like you wanna' be HIS wife?
He's a no-good, redneck, gangsta, perty-boy that's only got one thing on his mind,
and it sho' ain't your heart, honey; it's what you got in front and behind."

I run to you.
I believe in pretty words and not the truth.

As soon as you got what you wanted you left as though I had a disease.
So, I was stuck with one little pink line
And eighteen years of cryin',
Of loneliness; the pain of you without me.
Stupid as that sounds, it's true, I know.
Just as what I'm about to say is as true as the 10 Commandments go.
I hate and I love.
I wish and I give up.
I tell the truth and I exaggerate.
I fib, but no promises do I break.
If out there you are, I promise you this:
IN NO PART OF HER LIFE WILL YOU EXIST!!!!
You didn't want me, and you don't want her.
So hit the streets and do what you do best: You DESERT.
I know, smart you're not,
So perhaps of my grammar you understand only a spot.
Therefore, I will break it down for you.
No longer in my sight will you I view.
Our flesh and blood will never know of you.
Don't cry like I'm a villain,
For it's your fault there's a hole here that you won't be fillin'.
So, adios, mi corazon.
For it's broken apart, and this is no longer your home.
Goodbye, my hate.
Forever in turmoil shall you roam!!!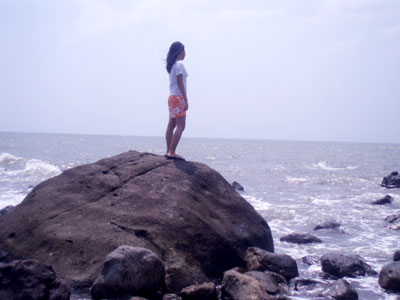 © Grace L., Bacolod City, Philippines