"God's Skies"
April 22, 2010
Lights like fireflies,
Exist in God's 'blue' skies.
Pretty as a blue bird,
But like Langston said,
Expressing 'a dream deferred,'
These stars tell stories
Like no book will ever tell.
Stories of hardship, pain, lies, truths, love, Heaven, and Hell.
Look once, read, and then take another few hundred looks,
For God's skies are more informative than any history book.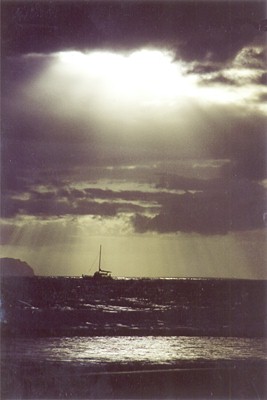 © lily H., Kekaha, HI