Picture Frame
May 8, 2010
She stared really hard
'Til her eyes grew sore
At a picture frame that had been sitting on her dresser
For maybe eight years or more.
As her thoughts grew deeper
She started to cry
The tears fogged her vision
As they crowded her eyes.
But still she could see
That emotionless face
Which brought her back
To a memorable place.
A time of happiness, Smiles, and laughter
A time her mind
Could no longer recapture.
Oh the pain and sorrow
That dwelt in her heart
The very pain that increased the distance
That kept them apart.
It was impossible for her to ignore
The fact that he was gone
As she was reminded on his absence
With each and every dawn.
But still she couldn't help but wonder
If he'd ever come back home
For she could no longer bear
To feel so alone.
To feel so helpless,
Defeated by fear
Cause all she really wanted
Was to be close to someone dear.
And all this time,
She stood there crying
Her heart bleeding,
Her mind dying.
As time went by
Her emotions began to decay
Because her heart could no longer stand
To be so far away.
As she closed her eyes,
She tried not to remember
That which will scar her memory forever.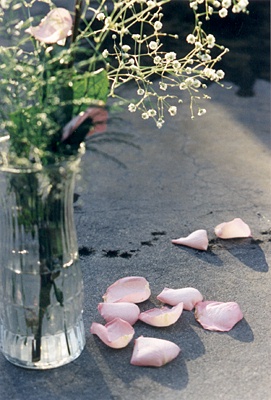 © Kathleen S., Maumee, OH