One Day
October 8, 2010
One day I'll join the winged birds
Who fear no leap nor bound
I'll fly about in cosmic sweeps
And dance above the ground.

One day I'll leap atop these streets
And scream 'forever I'm free!'
I'll then pack up, go to the world
And let be seen what I need to see.

One day I'll cast this bottle down
I don't need it, that's for sure
But to it I'll go slinking back
Because it's my only cure.

One day I'll learn to love myself
The darkness has no siren call
But should I start to turn my ship
Off the edge I'm sure to fall.

One day I'll be among my friends
Sharing a bottle of gin
I could never want a better family
No happier have I've ever been.

One day I'll never write again
My soul will aptly sever
All poets are surely meant to die
But the pen shall live forever.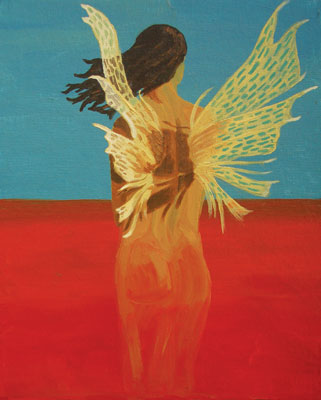 © Allison F., Langhorne, PA